Greater Miami has lush, tropical beauty, electric urban energy and a world-class arts scene. But it's the beaches ­– warm turquoise waters, soft sand and gentle breezes – that consistently take center stage, topping every visitor's to-do list. And rightfully so!
Sunny Isles Beach boasts a two-mile long white sand beach. Beach goers here enjoy the wide sandy beach and clear waters popular for snorkeling, diving and other water sports. Sunny Isles Beach is also known for its classic pier, the Newport Fishing Pier. Locals and visitors try their luck fishing from this popular local landmark.
If you're looking for beach activities you will find a variety of offerings to spend your day having fun in the sun. Rent a jet ski and cruise around the sparkling blue waters or enjoy some sand volleyball next to Samson Oceanfront Park. Boat rentals are available at nearby Haulover Beach Park or try hauling in the big one while Sport Fishing with Captain Dennis.
Nearby Attractions
Take a stroll on the Newport Fishing Pier, a designated historic site originally built in 1982 that has long been a popular destination for fishing enthusiasts and sightseers. The pier features a lifeguard observation area and contains a beach bar restaurant.
Take in an early morning sunrise, or dine on fresh seafood at the Beach Bar while you enjoy endless views of the Atlantic.
Learn More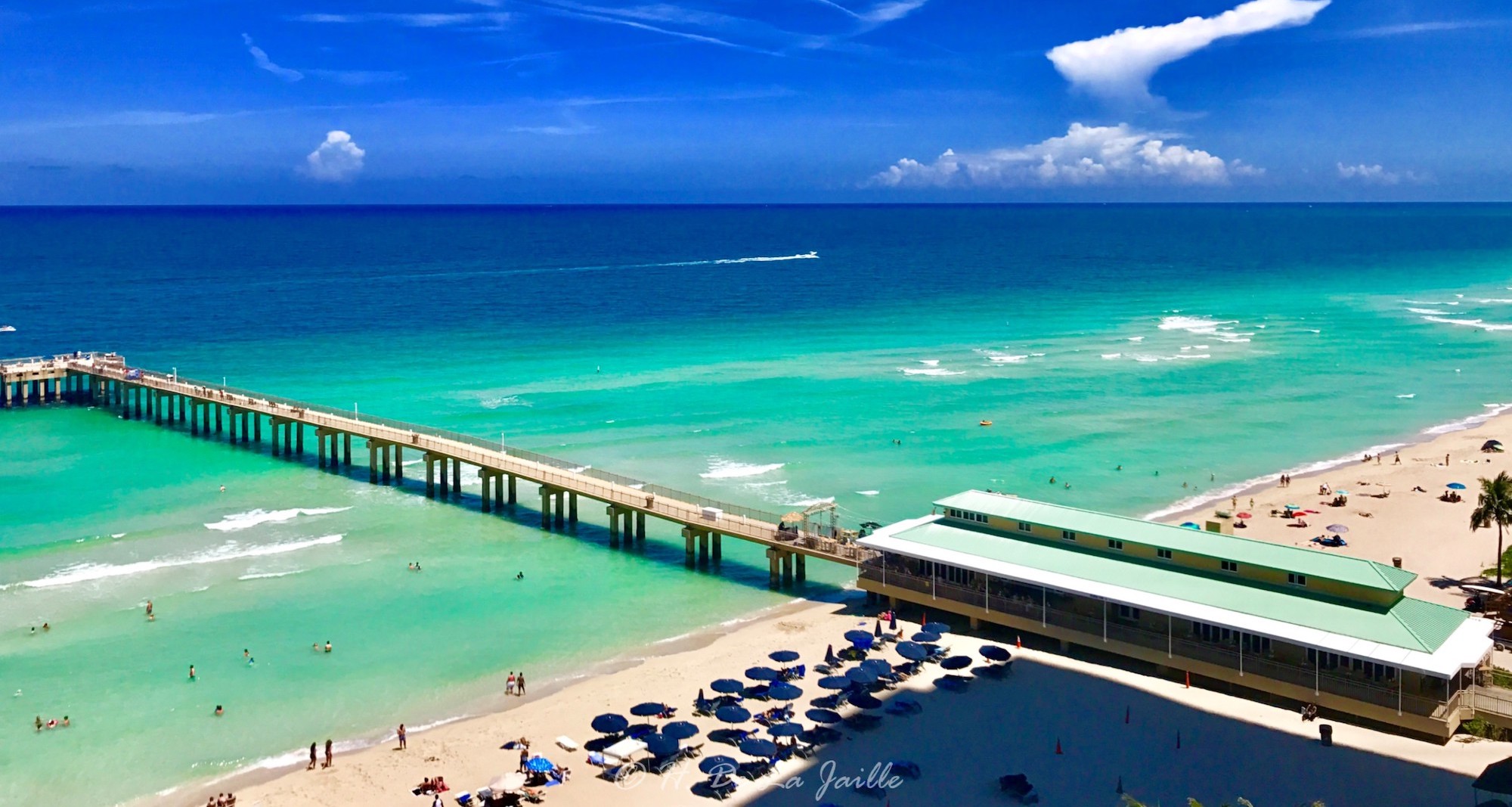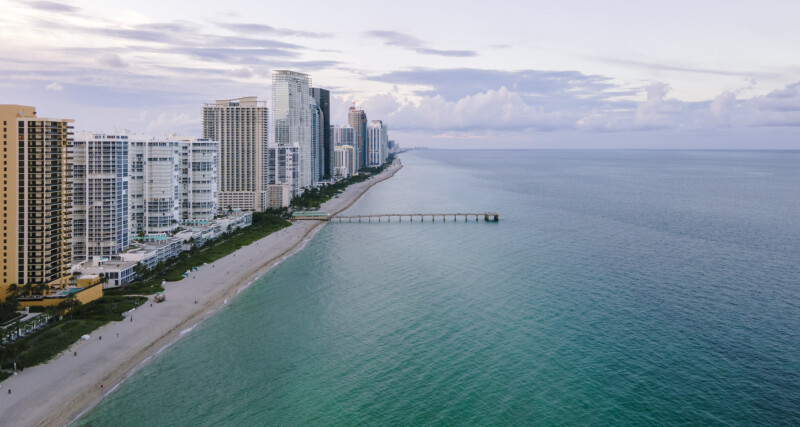 A walk up the beach will lead you to some of the most lavish resorts in Sunny Isles Beach, including Solé Miami, Trump International Beach Resort, and Acqualina Resort & Residences on the Beach, consistently recognized as one of the top hotels in the United States.
Indulge in five-star amenities, first-class service and ocean views as far as the eye can see.
Learn More
Be sure not to miss a sunrise! Beautiful colors reflect off the Atlantic Ocean each morning as the sun rises over the turquoise ocean waters.
Take it all in from the end of the Newport Fishing Pier or find your own spot in the sand and enjoy the peaceful sound of the tide coming in.
Learn More